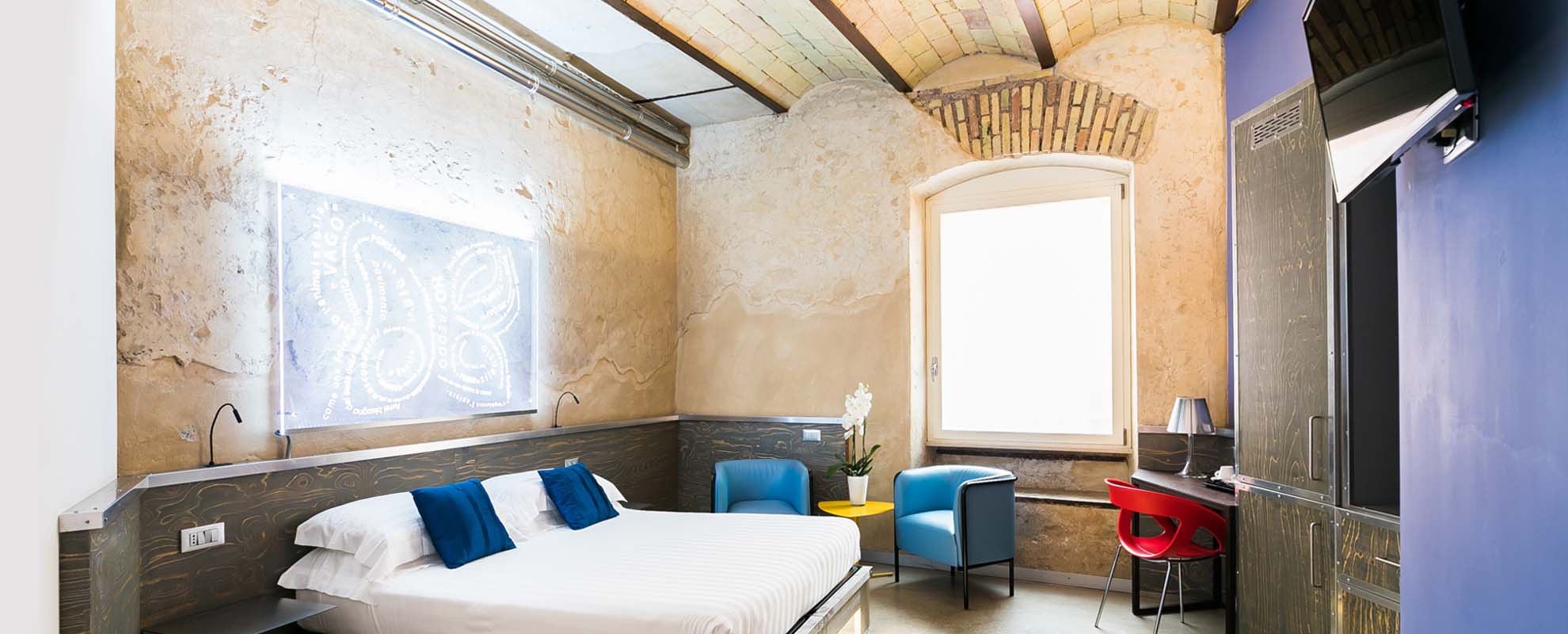 Our Rooms
The Hotel La Rovere in Rome has double and classic rooms in classic style and modern style with particular details and all services for a comfortable and relaxing stay.


Superior Rooms
The Superior Rooms are characterized by the wooden-beam ceiling and/or the view from the inside of a quiet courtyard which ensures a rest absolutely tranquil.
Deluxe Rooms
The Deluxe Rooms has terraces that will make you enjoy the city's atmosphere. Others have a suggestive view, while others offer the privacy of an internal court rich of plants evergreen.
Premium Design Rooms
The Premium Design Rooms were renovated enhancing their history and furnished with a modern-industrial design. They are situated on the ground floor, that's why we are asking you to choose for you to appreciate their style and character and not for a particular sight.
Classic Rooms
The Classic Rooms are soundproof, Air Conditioning, Minibar, Safe, Telephone, Blower, TV Satelite, and Bathroom.