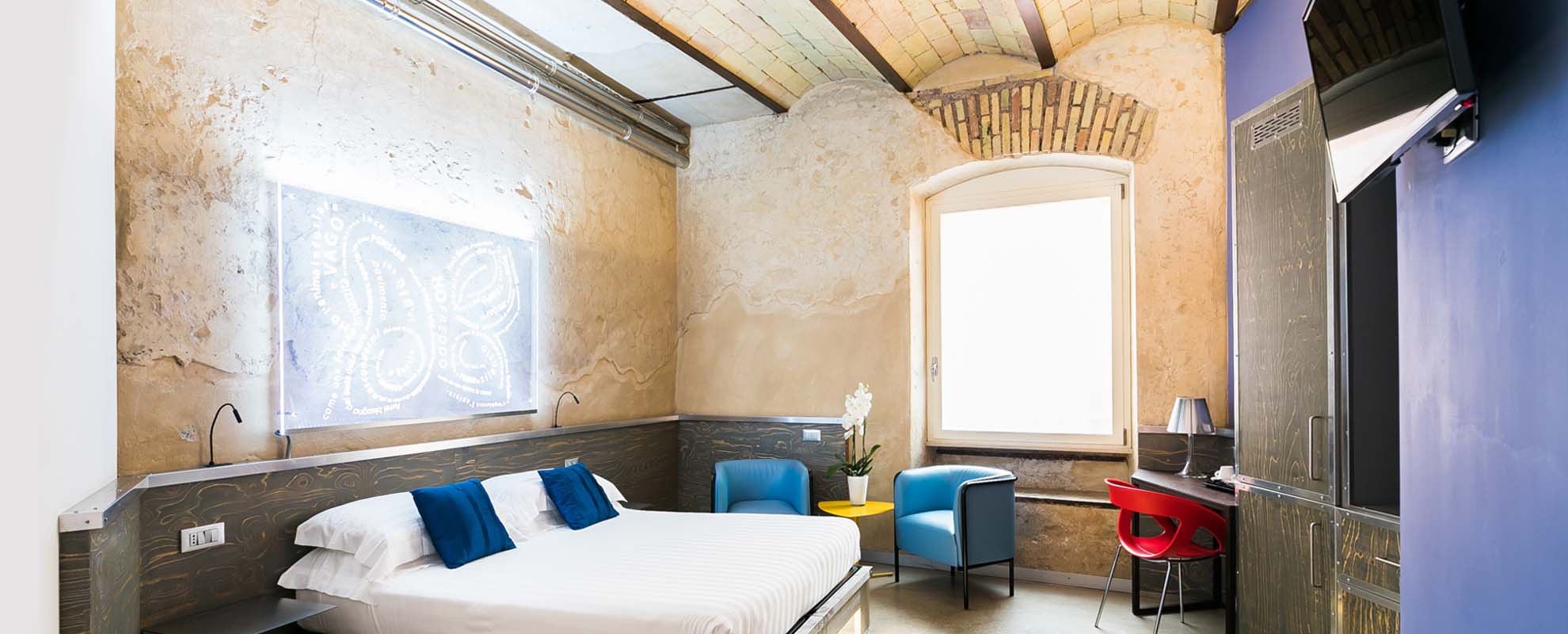 Our Rooms
The Hotel La Rovere in Rome has double and classic rooms in classic style and modern style with particular details and all services for a comfortable and relaxing stay.


Room Superior with view
These rooms boat magnificent and wonderful view of either 'Basilica of San Giovanni Battista dei Fiorentini' or 'Gianicolo hamlet'. Refined rooms with a modern style, wide windows and fitted with beamed ceilings each of these rooms will guarantee a quiet and relaxing rest.
(Double or twin beds on request)
Camere Superior Balcony Room
Thanks to personalized furniture and a custom-made design, the renovated rooms are furnished in a modern and stylized style, creating a fresh, bright, and comfortable environment. The rooms are equipped with a balcony offering a private space outdoors where you can have breakfast or a drink peacefully.
(Double or twin beds on request)
Deluxe Room
Elegant rooms with a modern and stylish design. Located on the first floor and on the second floor. Their furniture has been tailor-made by combining lights and colors to give an intimate and welcoming atmosphere.
(Double or twin beds on request)
Design Comfort Room
Renovated rooms to value their history with an industrial style. The floor is made with an original material named "Cocciopesto", while the bathrooms are characterized by their black tiles and retro style, giving them a unique design. These rooms are located at the ground floor.
(Double or twin beds on request)
Design Standard Room
With the same archetype of the Design Comfort Room, it differs from the counterpart with its windows, having instead "Vasistas windows", which are windows located in a higher height level than normal. That's why we are asking you to choose for you to appreciate their style and character and not for a particular sight.
(Double or twin beds on request)
Triple Room
The triple rooms, spacious and comfortable, are modern styled rooms created with very particular details. They are provided with a double bed and single bed, or three single beds.